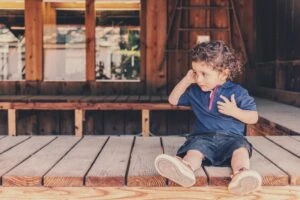 For most parents, one of the most important aspects of life is the relationship with their children, and ensuring the children are well taken care of, happy, and leading good lives. However, when parents have children without being married in Massachusetts, the father can have a distinct challenge in attaining the legal recognition of fatherhood, and the rights associated with being a parent.
Becoming a Legally Recognized Father Without Being Married
When a child is born, the mother is automatically recognized and granted parental rights. If the father isn't legally married to the mother, however, it becomes more complicated. To be legally recognized as the father, one of three things must take place:
Both parents must be married to each other at the time the child is conceived (regardless of whether or not they are divorced when the child is born)
A Voluntary Acknowledgement of Parenthood must be signed by both the mother and father at the time of birth, with the father's name on the birth certificate
The father must file a legal action to prove parenthood through genetic testing
Determining Child Custody
Once it is established you are the legal father of a child, several agreements must be made:
Which parent has legal custody, meaning the right to make the major decisions that affect the life of the child
Which parent has physical custody, or where the child will live most of the time
Visitation schedule established
These agreements can be made voluntarily and unofficially, made voluntarily and then issued as a court order, or decided by a judge based on an evaluation of the best interests of the child. If it becomes a legal matter, there are many factors that will be considered by the court:
The age and needs of the child
The relationship between the parents
How far the parents live from each other
Work schedules and availability for parents
Any history of child abuse, substance abuse, neglect, or any other factor that could put the child at risk
Tips for Successfully Raising a Child Separately
While we aren't going to discuss how to raise a child, it is an accepted fact that children need to have a good relationship with their parents. When a child has unmarried parents, whether it's due to divorce or they were never married, the parents have a responsibility to maintain safe and healthy communication with each other. Some tips to help children in this position include:
Regardless of any disagreements or feelings between the parents, set boundaries and routines for conversations about the children to enable you to make joint decisions about the child's future. Don't let any other personal factor get in the way.
Never speak ill of the other parent to your child.
Work out fair visitation rights and follow them – children need love, and they can feel neglected by a parent.
Ensure child support is paid in a timely manner so the child can thrive
We've offered crucial support and guidance to individuals who have suffered injuries, ensuring their financial and emotional well-being.
What to Do if Your Legal Rights as a Parent are Violated
If you feel your legal rights as a parent are being violated, retaining the services of a skilled Boston divorce attorney could not be more important. Court orders can be issued to enforce custody, visitation, and child support – and if violated, further legal action can be initiated. It is, of course, much better if parents can work things out amicably between them – but it is not always possible. At DiBella Law Offices, P.C., we help parents protect their rights and the safety of their children and provide skilled legal counsel in all matters related to paternity, child support, custody, and other family law matters. Contact us at (978) 327-5140 to schedule a free consultation.