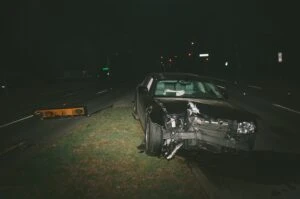 Being involved in a car accident is never a pleasant experience, especially if the crash occurred due to the other guy's negligent driving. Thankfully, since Massachusetts is a modified no-fault insurance state, people can be held responsible for car accidents that they are deemed to be over 50% at fault for.
Regardless of fault, Massachusetts requires that your own insurance company pay for your injuries, up to your personal policy limit. Nevertheless, state law allows individuals the legal right to sue the at-fault party for non-monetary damages (like pain and suffering) if those damages surpass the threshold of $2,000.
Because this system relies heavily on determining responsibility and holding individuals who don't drive in a safe manner accountable for their actions, Massachusetts has a strict set of guidelines for determining fault and making sure that safe drivers receive justice.
How Is Fault Determined in Massachusetts?
A driver is considered at-fault for an accident if the following requirements are met:
The involved driver is more than 50% at fault, as determined by the Standards of Fault.
The vehicle involved is a private passenger motor vehicle.
The accident involves a claim payment of more than $500, in excess of any deductible.
The claim payment is for "Damage to Someone Else's Property," "Collision," "Bodily Injury to Others" or "Limited Collision" coverage for a vehicle subject to the Safe Driver Insurance Plan.
The Massachusetts Merit Rating Board will add the accident to the at-fault driver's driving record. The at-fault driver's record will collect surcharge "points" depending on the event. Insurers of motor vehicles in Massachusetts are legally required impose merit-rating surcharges on insured drivers who are found to be more than 50% at fault in causing a motor vehicle accident.
Massachusetts Standards of Fault
The Massachusetts Driver's Manual lists nineteen ways in which drivers are determined to be more than 50% at fault for an accident. If your insurance company finds you at fault according to one of the 19 Standards of Fault, then you can be held financially responsible for the accident that took place.
The standards listed are:
Collision with a lawfully or an unlawfully parked vehicle
Rear-end collision
Out-of-lane collision
Failure to signal
Failure to proceed with due caution from a traffic control signal or sign
Collision on wrong side of road
Operating in the wrong direction
Collision at an uncontrolled intersection
Collision while in the process of backing up
Collision while making a left turn or a U-turn across the travel path of a vehicle traveling in the same or opposite direction
Leaving or exiting from a parked position, a parking lot, an alley, or a driveway
Opened or opening vehicle door(s)
Single-vehicle collision
Failure to obey the rules and regulations for driving
Unattended vehicle collision
Collision while merging onto a highway or into a rotary
Noncontact operator causing collision
Failure to yield the right-of-way to emergency vehicles when required by law
Collision at a "T" intersection (you entered from a side road)
If a driver is found to have been in violation of one or more of these standards after a complete accident investigation, then it is likely that he will be deemed at fault for the crash.
How a Boston Car Accident Attorney Can Help!
The process of navigating a car accident is complicated, and it can be a challenge to understand the best approach to take when dealing with insurance companies or trying to prove fault. Hiring a Boston car accident lawyer will not only help you sort through your various options, but also ensure you get the compensation you are entitled to.
If you or a loved one has been in a car accident because of the negligence of another driver, please don't hesitate to contact DiBella Law Offices, P.C., today at (617) 870-0907. We'll talk about your case, figure out the best plan for moving forward, and try to make the whole process as easy to deal with as we can.