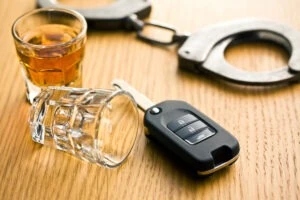 Although Labor Day weekend is seen as a celebratory end cap to summer, it also happens to be one of the most dangerous weekends to be driving. Statistically, Labor Day is among the most fatal holiday weekends – according to the Insurance Information Institute, Labor Day weekend accounts for hundreds of fatal alcohol-related car accidents every year. If you find yourself taking legal action after sustaining injuries in a drunk driving accident over Labor Day Weekend, it's important that you know and understand your legal options.
Criminal Cases vs. Civil Damages
It's important to remember that when pursuing compensation from the driver responsible for your injuries, your claim will take the form of a civil case and not a criminal case. The compensation you receive is referred to as "damages" – special damages aim to compensate you for medical expenses and loss of income while general damages are for any mental suffering or anguish experienced. Under some circumstances, your injuries may allow you to recover punitive damages, which are designed to punish the drunk driver for his or her reckless behavior.
Be Wary of Early Settlements
Insurance companies will likely contact you and offer an early settlement in an effort to quickly and quietly resolve the claim you are filing against the drunk driver. Be very hesitant in accepting these offers – oftentimes insurance companies will prioritize profit and these settlements are usually far less than what you deserve. Always discuss settlements and offers with your personal injury attorney.
Contact DiBella Law Offices, P.C.
If you've been injured by a drunk driver, don't hesitate to contact a dedicated Burlington car accident attorney from DiBella Law Offices, P.C. Drunk drivers should be held accountable for their wrongdoing, and you can trust that we will work tirelessly to secure compensation to relieve you of the costs associated with your accident and injuries.
We are available 24 hours a day to help guide you through the legal process of filing a claim. Call (978) 327-5140 to request a free case evaluation today!