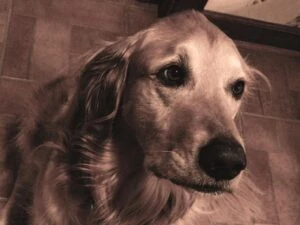 With pet ownership on the rise across the nation, the chances of being bitten by a dog are greater than ever. Any dog can bite, regardless of breed, size, age, or sex, according to the American Veterinary Medical Association (AVMA). If you or your child is attacked by a neighbor's dog, you are entitled to seek compensation from the dog's owner. Speak with an experienced personal injury attorney to find out how to proceed.
How Do You Handle the Situation Interpersonally With Your Neighbor?
If your neighbor's dog has bitten you or your child, your neighbor is responsible, provided the injured person was not trespassing, committing a crime, or provoking the dog at the time of the attack. As you will continue to live near that neighbor, it is important to be mindful of the relationship. Your neighbor's homeowners insurance may cover your damages.
Be considerate when dealing with your neighbor, but also obtain as much information as possible, particularly whether the dog is up to date on its vaccinations. Do not underestimate the importance of getting medical treatment for dog bites. If left untreated, they can lead to serious infections.
What Should You Do at the Scene If a Neighbor's Dog Attacks?
If injuries permit, follow this checklist after an attack by a neighbor's dog:
Get full name and contact information for the dog's owner.
Request proof of rabies vaccination.
Get the name of the dog's veterinarian (so you can confirm that vaccinations are up-to-date).
Clean the wound with soap and water as soon as possible.
Call your doctor or go to the emergency room for treatment immediately.
Speak with an experienced Massachusetts dog bite lawyer as soon as possible after the incident.
What Is Your Neighbor's Responsibility for a Dog Attack?
Massachusetts is a strict liability state for dog bites. Dog owners are responsible for injuries caused by their animals, even if they had no prior knowledge of the dogs' aggressive tendencies. If your neighbor's dog bit you or your child, you are not required to prove negligence on the part of the dog's owner to recover compensation for your injuries. Under the law, dog owners or keepers are strictly liable if:
A dog causes personal injury or property damage: and
The person injured was not trespassing, committing a tort, or provoking the dog when the attack occurred.
To establish fault of your neighbor, you will only need to show that he or she was the owner or controller of the dog at the time of the attack, and that the dog caused your injuries.
We've offered crucial support and guidance to individuals who have suffered injuries, ensuring their financial and emotional well-being.
How Do You Decide Whether Legal Action Is Required?
In the best case scenario, legal action may not be necessary to recover compensation for dog bites, particularly if your injuries are mild. It may be sufficient to file a claim for damages with your neighbor's homeowners insurance provider if the amount does not exceed policy limits.
Bear in mind that insurance companies are in business for profit and do not have your best interests at heart. They may try to minimize your damages, particularly in cases of severe dog bite injuries that may require multiple surgeries and ongoing care. It may be in your best interest to hire an experienced personal injury attorney with the knowledge, skills, and resources to:
Assess the full extent of your damages
Negotiate with the insurance company on your behalf
Pursue a claim for damages in civil court if necessary
Contact DiBella Law Offices, P.C. at (978) 327-5140 if you or your child has been attacked by a neighbor's dog. Our firm offers a free initial consultation. We can explain your options under the law.