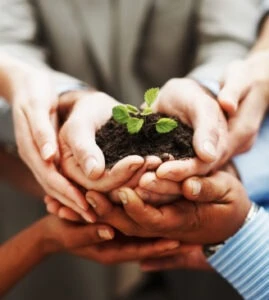 Most people spend the majority of their life working hard to ensure the safety and well-being of their loved ones. Researching safe vehicles, purchasing a home in a good neighborhood, and planning for a secure financial future are all tasks that responsible adults undertake. And with August being "What Will Be Your Legacy Month," now is the perfect time to take the next step in securing that financial future through professional estate planning.
Why You Need a Plan in Place
Many people think that having a will is all they need to prepare for the inevitable. It's true that a will is a critical piece of a solid estate plan. Your will is the legal document that dictates how your assets will be distributed after you pass away. But there are more options that you should consider regarding your final wishes.
A living will is a document that can assist your loved ones when it comes time to make difficult end-of-life decisions. When faced with these emotional choices, many families have a hard time coming to an agreement about issues such as life support and heroic medical measures, but a living will can provide answers.
Power of attorney is also an important document, as it provides authorization for another person to act on your behalf if you are unable to communicate for yourself. These actions can include decisions about medical care, and financial matters such as selling a home or other assets. A healthcare proxy is the document that authorizes someone to act on your behalf on medical decisions only.
Having all of these documents in place is the best way to ensure that your final wishes are carried out, and more importantly, that the burden of these painful decisions does not fall on your family members in their time of grief.
The Difference a Professional Makes
There are some things that should be handled by experienced professionals, and planning your estate is certainly one of them. You've worked your entire life to amass savings, investments, a home, and more to provide for yourself and your family. DiBella Law Offices, P.C., understands your desires, and our lawyers will work with you to ensure the best outcome for your loved ones. When the time comes to enter probate, your loved ones will have our representation and support.
Common Pitfalls of the Do-It-Yourself Estate Plan
Online wills only offer a basic set of questions and guidelines, which do not meet the needs of most families. In addition, most DIY wills are not kept up to date with revisions for births, deaths, marriages, and divorces, leaving asset distribution information out of date as well. An online will could be a viable solution for a young, single person; but it may quickly become outdated and virtually useless. Most online and do-it-yourself estate planning kits only include a basic will, leaving your loved ones to sort out all of the other difficult issues, such as medical care questions and power of attorney. Also, they do not offer any assistance in protecting the assets that you are bequeathing. Significant tax implications can be avoided in many cases, but only if you have the guidance of an estate planning lawyer in Massachusetts.
Finally, the legal validity of do-it-yourself wills is always a concern. Electronic signatures and signatures lacking the appropriate witnesses can be contested in court. However, a document that is prepared by DiBella Law Offices, P.C., is complete and legally binding in the Commonwealth of Massachusetts. There won't be typos, or incorrect wording that might cause undue stress, concern, or pain to your loved ones when you are gone.
We've offered crucial support and guidance to individuals who have suffered injuries, ensuring their financial and emotional well-being.
What Will Be Your Legacy?
Contact DiBella Law Offices, P.C., at (978) 327-5140 to make an appointment to discuss your legacy. August is the perfect time to review your current will and other documents in your estate plan, or to begin the process of planning for your loved ones' future if you do not have an estate plan in place. Your estate plan will be the final gift you give to your loved ones, and it will be administered by the compassionate attorneys at DiBella Law Offices, P.C.