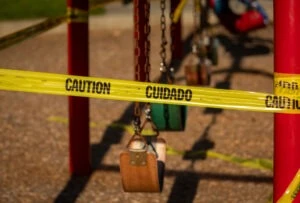 Some Massachusetts residents might not be aware that personal injury suits can be applicable in instances when one is hurt at a party or event. Premises liability claims allow one to hold a property owner responsible when accidents happen while on the property.
Duty Of Care
A property owner has a duty of care to keep people safe while they attend a function or are otherwise on the property. This duty is breached when a preventable accident occurs that causes one injuries.
When Accidents Occur
Trampolines and bouncy houses are meant to provide entertainment to guests at events like birthday parties and corporate outings, but these devices are sometimes dangerous. If someone suffered injuries because of a ride or activity, premises liability may apply. In premises liability cases, one could sue when dangerous conditions exist that a property owner knew about or should have known about. One could also have a case if the property owner does not warn people about a potentially dangerous condition.
Responsibility
An attorney might question organizers and those who own a location if they did not ensure that whoever was operating an activity was trained and able to keep guests safe. The manufacturer of a ride or entertainment device could also face responsibility if the product had a defect.
If you suffered injuries at an event, contact us to learn more about holding the responsible parties accountable. You might able to receive compensation for things like medical expenses, time off from work and even emotional pain and suffering.