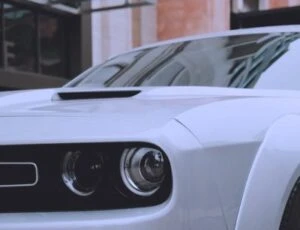 Nighttime collisions are among some of the most common motor vehicle accidents. Although there are many contributing factors, such as speeding, distracted driving, and drunk driving, visibility is another reason why accidents at night are more common. Drivers may forget to turn their headlights on because many newer dashboards remain illuminated at all times. Older cars, on the other hand, had dashboards that remained dark unless the headlights were switched on.
When Should I Turn My Headlights On?
According to Massachusetts state law, drivers must turn on their headlights and taillights under the following circumstances:
If you need your windshield wipers
In poor weather conditions or low light
Half an hour after sunset until half an hour before sunrise
If you violate this law, you can expect to get ticketed for it. The fee may be minor, but it could affect your insurance premium. More importantly, driving without your headlights on could lead to a serious accident.
How is Liability Affected by Failing to Turn Your Headlights On?
If an accident occurred because a driver did not have their headlights on, you may be wondering who is at fault and the impact it could have on a claim. All drivers on the road have a duty of care to each other, which includes acting in a way that protects the safety of others by observing all the rules of the road.
Although failing to turn your headlights on could affect liability, it does not mean that the actions of the other driver would not be considered. Even if your headlights were off, the other driver may have also been driving recklessly. For example, if the other driver were distracted or intoxicated, that driver could be at fault for the accident.
Massachusetts is a no-fault state, which means the percentage of fault you may have for the accident would not be considered if you are awarded compensation.
What Forms of Compensation Could I Be Awarded?
If you were injured in a motor vehicle accident caused by a driver who failed to turn on their lights, you could be awarded three main types of compensation:
Economic damages: Includes medical expenses, property damage, and missed wages.
Noneconomic damages: Includes physical pain, emotional distress, and loss of enjoyment of life.
Punitive damages: In some cases, punitive damages may be awarded to penalize a defendant for their egregiously reckless actions or intentional malice.
Keep in mind that Massachusetts has a statute of limitations, which means you have a limited window of time to file a personal injury claim. In Massachusetts, you have three years, starting on the day you were injured, so it is important not to put off taking legal action or speaking with an experienced personal injury lawyer. If the statute of limitations expires, you will miss out on your chance to recover compensation for your injuries.
We've offered crucial support and guidance to individuals who have suffered injuries, ensuring their financial and emotional well-being.
Discuss the Details of Your Car Accident with a Methuen Personal Injury Lawyer!
If you were injured in a car accident caused by a reckless driver who failed to turn on their headlights, you should take legal action as soon as possible. At DiBella Law Offices, P.C., our experienced personal injury lawyer in Methuen has been practicing law since 2004. Our team is committed to helping accident victims pursue fair and just compensation. We understand how difficult this experience is for you and are prepared to guide you through your claim.
Call us today at (978) 327-5140 to schedule a free initial case evaluation and learn more about what we could do to support you.