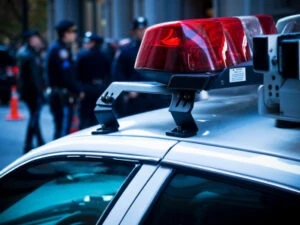 When you are hit by a government vehicle, you are facing the challenge of filing a claim against a governmental agency to recover compensation. Thankfully, recovering compensation from a city, county, state, or federal agency can be accomplished – but only when the process is performed correctly and within the time limits imposed by law.
In a collision between two private parties, the matter of compensation is typically resolved through an insurance claim, or lawsuit filed against the other party. When you have been hit by a government vehicle, the compensation for damages must be sought from the appropriate agency. Government agencies have added protections, called "sovereign immunity" or "government immunity," that protect against lawsuits, but this immunity is often waived if the government employee was at fault.
How to Recover Compensation from the Government?
The first thing to consider is that the time limit imposed on filing for compensation from the government is much tighter than a standard auto accident claim. A government agency may have significantly shorter statute of limitations than the typical three years in Massachusetts.
To recover compensation in an auto accident from a government entity, you need to follow these steps:
Get immediate medical care: The priority in any accident is always medical care. Your life and the lives of your passengers is what matters most.
Exchange information: Just like any car accident, the first step is to exchange information from the other driver. If possible, get the license plate number, contact information, and all other relevant information.
File a police report: Police reports are crucial, as the police will make an initial finding of fault, which will be an important piece of supporting evidence for your claim.
Contact an attorney: It is critical that you have the support of an experienced personal injury lawyer to evaluate your case and determine the maximum compensation you can claim, identify the liable parties, and file all necessary paperwork within the time frame imposed by law.
File a formal complaint with the agency: File a complaint as soon as you are able, as government agencies may not be required to abide by the three-year statute of limitations law. The complaint usually includes a settlement amount to cover your damages, both economic and non-economic.
If denied, file a lawsuit: If your claim is denied, you will receive a letter informing you and giving you a time limit in which to file a lawsuit. The lawsuit must be filed within the time limits imposed by law, after which you lose the right to seek compensation.
Accidents Involving Emergency Vehicles
One of the more common government-involved accidents is when an emergency vehicle, such as an ambulance, fire truck, or a police car on a high-speed chase, leads to a collision. Ensure you always pull to the side of the road when you hear the sirens or see an emergency vehicle – although this is not always possible, particularly if an emergency vehicle is speeding through an intersection.
Get an Attorney Today
Filing a lawsuit to recover damages from a government agency is challenging but not impossible when you have a knowledgeable and experienced auto accident lawyer supporting you. If you are the victim of the negligent driving conduct of a government worker, call DiBella Law Offices, P.C., today for a free case consultation. We will review your situation and advise you about the next steps to take. If we take your case, you can trust the trial lawyer team at DiBella Law Offices, P.C., to aggressively pursue the maximum in damages.